Winter Mountain Patrol -
American Minuteman Snowshoe Biathlon
___________________________________________
Winter
Minuteman Winter Mountain Patrol - Snowshoe (Biathlon) - .22 LR Course (rifle). Timed Snowshoe race with shooting competition. Mountain terrain.
Open to all Venturing, BSA, and Explorers registered in the California Northern Rivers District.
Celebrating the American Bill of Rights, Liberty, and the right and duty of an Armed American Citizenry.
Individual Race format and Teams. You will be part of one of the following Minuteman Mountain Patrol Teams: Green Mountain Boys; Green River Rifles, Virginia Rifles, Morgan's Rifles, Minutemen, or Concord Militia.
Participants will carry their rifles during entire course (ECI).
Approx. 4 Mile Mountain Snowshoe event: Tomahawk throw; Sled Pull, Compass Course, Shooting at 50 yards (standing / prone), Shooting at 100 yards (prone), and Shooting at 200 yards (prone). Followed by a Liberty Celebration Bonfire - chili, hot crusty bread, hot chocolate, and Award Ceremony.
Event is in planning stage. Course may vary. Check back as we continue to plan.
Participants must provide proof of having participated in an NRA Rifle First Steps or NRA Basic Rifle Course. Such courses will not be available at this event.
How To Become A Better Rifleman
200 Yard Shooting with a .22 lr
Biathlon Tips Page - Cold Weather Ammo
Firearms and cold
weather considerations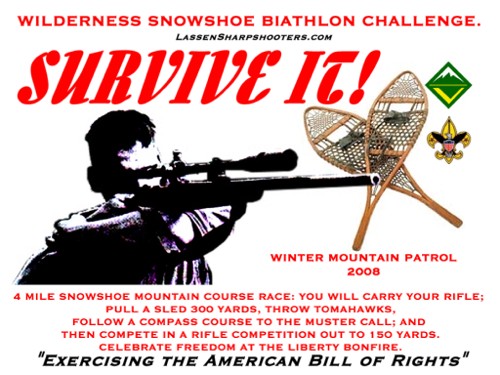 Send us your Logo:
Winter Snowshoe (Minuteman Winter Mountain Patrol Snowshoe Biathlon)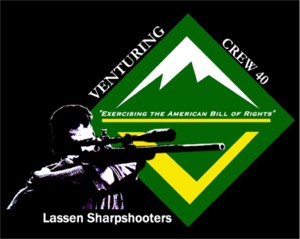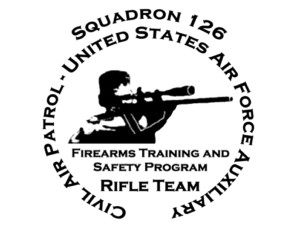 SHASTA SHARPSHOOTERS - VENTURING CREW 1006
--------
Following forms to be modified for the Winter Event
BIATHLON DETAILS AND REGISTRATION PACKAGE
SUMMER BIATHLON SCHEDULE (UPDATED 8/30/2007)
Biathlon Individual Score Sheet
Biathlon Individual SHIRT Identification Forms
Biathlon SCORING MASTER CONTROL SHEET (VER. 8/16/2007) (EXCEL)
Biathlon Final Results - 1st, 2nd, 3rd, (by category)
Biathlon Participant Certificate Award Format
Biathlon Certificate of Appreciation
-------------
Prior Schedule - for a larger group (not being used this time)
The above SCORING MASTER CONTROL SHEET reflects the following scoring methods:
Each Marksman's Total Score (and ranking) will be a combined total of his/her Race Score and his/her Hit Score determined as follows for each category ( i.e., Categories are: BSA Scope; BSA IRON; Venturing Scope; Venturing IRON):
Each running portion of the Biathlon will be scored using the following Percent Back System:
Marksman's % Back = (2-(Marksman's Time / Scoring Base)) X100
(The Running Scoring Base is the average time of the top three finishers)
(Formula Source: 2005 IBU Summer Biathlon World Championships)
Each Target Hit portion of the Biathlon will be scored as follows:
(Marksman's Hits / Hit Scoring Base) X 120.
(The Hit Scoring Base is the average Hits of the top three finishers)
NOTE: The Marksmanship Portion is weighted 120 (not 100) due to the emphasis we are placing on shooting skills.
Sharpshooter's Pledge:
On my honor, as a Lassen Sharpshooter, Venturer / Scout, I promise:

To always follow the rules of safe firearm handling and shooting;

To seek to master those physical and mental factors essential to the firing of an accurate shot;

To treasure my American heritage, the Bill of Rights, and do all I can to protect and preserve the Inalienable Individual Right to Keep and Bear Arms as guaranteed by the Second Amendment;

To recognize such individual right as being justly considered as the palladium of the liberties of our republic and deterrent to, and defense against, tyranny.
Motto: Exercising the American Bill of Rights.